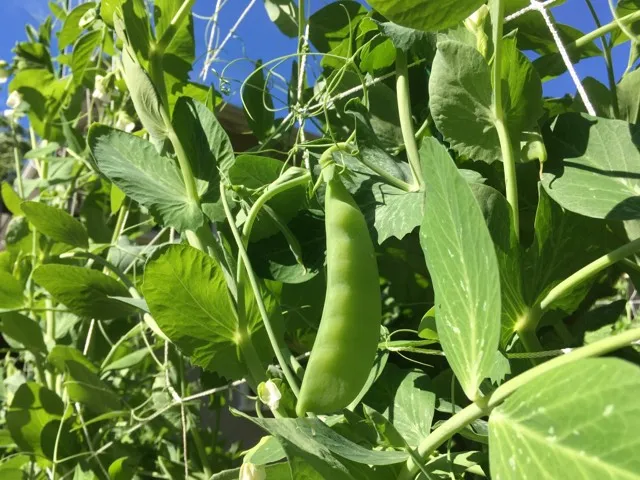 Growing Vegetables at Home Just Got Easier!
Tired of not finding the quality and variety of vegetables you want in the produce aisles at your local supermarket?
Concerned about the pesticides used on store-bought vegetables or the price of organic vegetables?
Too busy on Saturday mornings to make a trip to the farmers market to purchase locally grown vegetables?
Always wanted to grow your own garden, but don't know where to start?
Looking for a project that kids and the whole family can enjoy?
Feeling food insecure?
Is eating healthier a goal?
Yum Yards provides a complete, unique home vegetable gardening service that requires as much or as little of your time as you decide.
We'll come to your home and provide a gardening consultation ($65 payable in advance and credited to your account when you sign up for construction and/or gardening services) and discuss the possibilities of growing vegetables in your backyard.
After that, we'll do all the work required to build your raised bed gardens, install drip irrigation, plant all the seeds and plants, and then tend to them throughout the seasons. We'll keep you updated throughout the year and even provide you with recipes for you to use to make the most of your backyard harvest!
Having access to the freshest vegetables as possible is the key to creating delicious and nutritious meals for your family. Building and maintaining a home garden is a rewarding, but difficult task for many people and busy families.
Yum Yards was created to meet the needs of busy individuals and families that want fresh vegetables in their backyards, but don't have the time or inclination to deal with the challenges of maintaining a garden.
Our "Yardeners" will build your dream garden, plant everything you want to grow and then maintain it throughout the seasons. Your only responsibility is watering in between our visits and picking your produce when you're ready to eat.
Each time a Yum Yards Yardener visits your garden, they will assess growth, take care of unwanted weeds and pests, and make sure your garden continues to grow the best that it can.
You'll receive a detailed report of what is growing and what is ready to harvest—and we'll even provide some great recipes to make the most of your bountiful harvest.
Get Started!
E-mail us to set up a gardening consultation.
---
About Us
James Worley, known as "The Tomato Whisperer" has been growing backyard vegetables his whole life. He is now putting his experience to use with Yum Yards.
You will be amazed at how much produce you can grow in just a few raised beds in your back yard. Let us do all of the planning, work, planting, weeding, and the tedious part of gardening for you. All you'll have to do is a few simple gardening tasks throughout the year and harvest the bounty!
Raised bed gardening is the best way to maximize the growing space in your yard. Easy to maintain, the beds are attractive and the most efficient way to grow vegetables.
There are several styles of raised beds, but we prefer the galvanized metal beds from Metalgardenbeds.com. Their products are stylish, very well built and will maintain their beauty and integrity for decades. A Yum Yards Yardener will discuss your raised bed options and custom design beds to suit your yard's configuration and your specific growing needs.
After a personal consultation, you can purchase the supplies needed to build your garden based on our recommendations. (We do not receive any money from the brands we recommend.) Our Yardeners will assemble, install and fill your beds with an appropriate mix of soil and amendments, such as compost, manure, leaves, etc., for an hourly rate. We'll do all the hard work. All you will need to do is purchase are the necessary materials.
---
---
Send Us a Message
---
Copyright Yum Yards – All rights reserved