A Fresh Start:

Radishes

Welcome to the recipe page for Yum Yards, a personalized vegetable gardening service that will have you growing amazing amounts of produce starting early in the spring and running deep into fall. The following page offers recipes by Yum Yards owner James Worley originally published on his KC Tomato Times Blog. I grow ra mix of China Rose, French Breakfast, and Easter Egg radishes…they make a beautiful addition to an Easter Brunch salad or are just amazing to eat raw with dash of salt.

And no recipe needed!!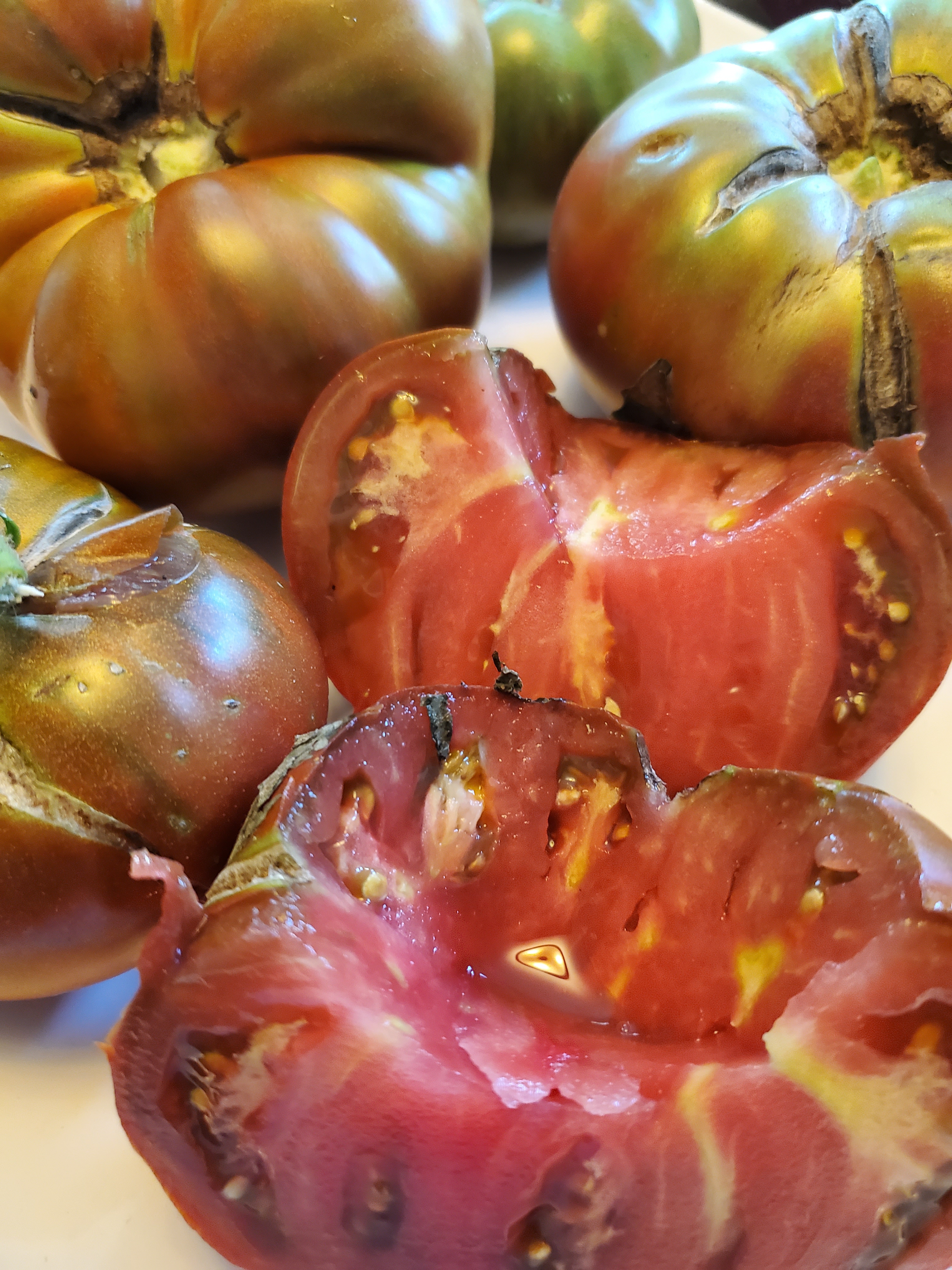 Heirloom Tomato Bruschetta
"We're big fans of Thai and Indian cuisine and have made some awesome curries with eggplant, peppers, and tomatoes. On Friday we had some Bruschetta that was out of this world…if you'd like to try some I'm sure you won't be disappointed!"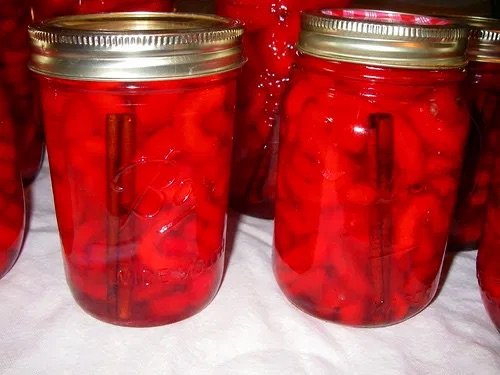 Candied Cukes
"A few years ago at a Christmas party, my wife and I were grazing at the relish buffet and discovered these curiously colored, bright red delectable snacks. We thought they were candied apples, but found out that they were actually cucumbers!"
Ways to Process A Whole Lotta Peppers!
"We've got a plethora of peppers now. Jalapenos, Fat-N-Sassy, California Wonders, Lilacs, Pepperoncini, and a few Habaneros. I've made all the salsa we can handle, so it's Pepper Jelly Time!"
Tomato Processing 101
"We are at Defcon 5 in the Tomato War now…the tomatoes keep advancing and threatening to take over the house, but we keep fighting back with Weapons of Mass Deliciousness! My wife is mostly engaged in tomato to mouth combat…she's eating sliced tomatoes with sea salt and evaluating for appearance, taste, and texture. I'm not much for eating a lot of plain, raw tomatoes, so I am a bit more creative with my tomato warfare strategies."